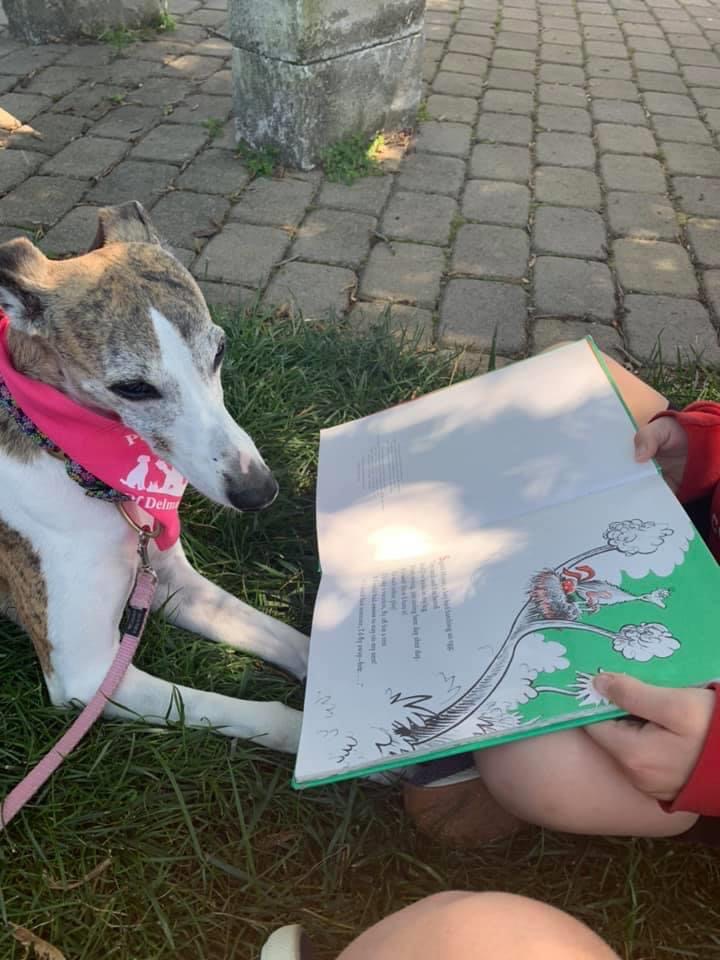 Students up and down the Delmarva Peninsula benefit from our popular Tales for Dogs program, which is designed to increase reading fluency. The program is simple: Dogs and their handlers visit elementary school classrooms where they sit with one or two students who read out loud to the dog. It goes without saying that dogs are a warm, wonderful, and non-judgemental audience. They are simply perfect for making a reading session fun and special. Another benefit of Tales for Dogs is participating students get valuable lessons in dog etiquette: How to greet dogs properly and how to treat a furry reading partner.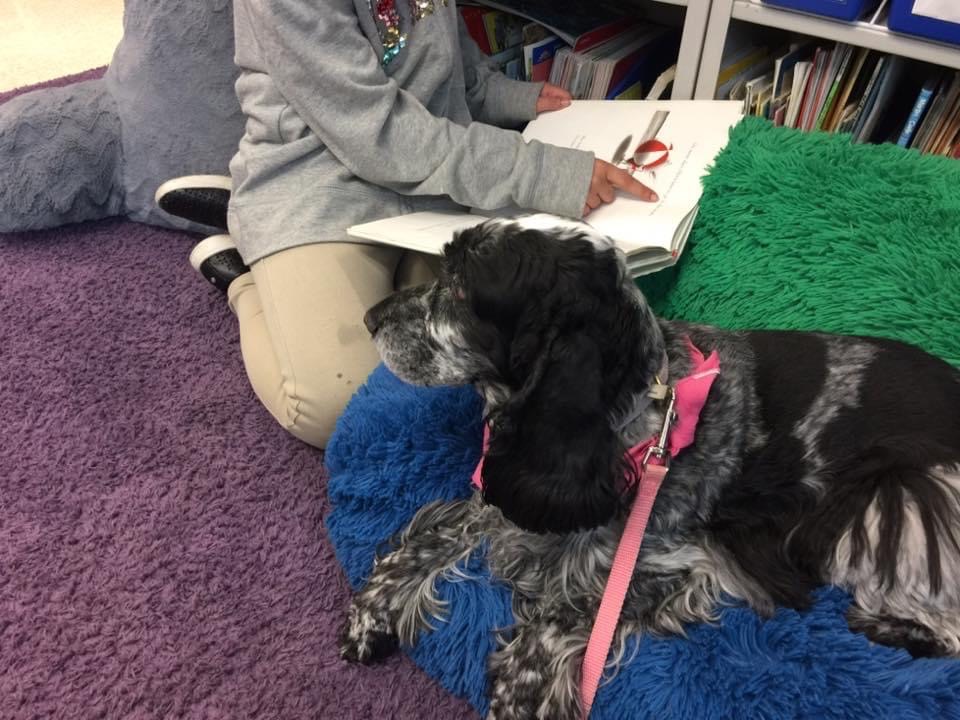 Reading programs vary from one therapy dog group to the next, but POW's Tales for Dogs program is designed to leave the teacher in control. Participating teachers decide what books or other materials we use, and each volunteer works out a schedule with their assigned teacher. While volunteers help students recognize unfamiliar words and take time to talk about the plot of the current day's story, we are not looking for reading teachers. Volunteers are not there to teach formal lessons in phonics or reading comprehension. Instead, they are primarily there to enjoy the act of reading out loud, which is an extremely effective way for students to gain reading fluency. The more they practice, the better they get at it.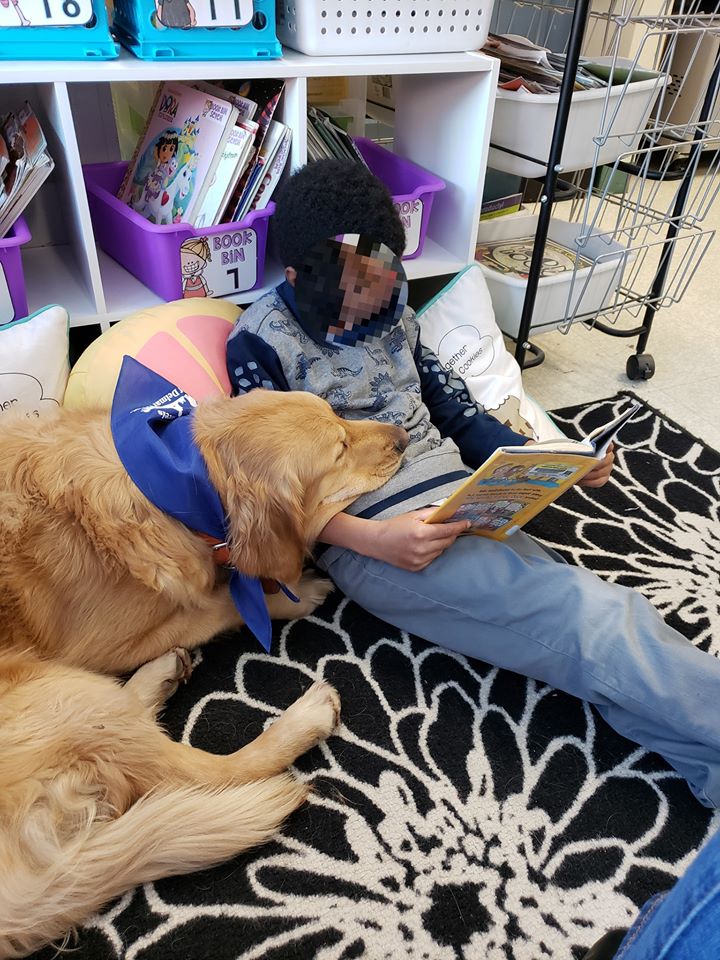 The dogs are there as a novel motivational tool to encourage kids to practice reading. The best reading dogs are completely solid with kids and simply enjoy hanging out with people.
For a slide show on Pets on Wheels of Delmarva's Tales for Dogs program, see our Facebook Page.